Custom Car Wraps Boca Raton
Boca Raton Car Wrap Service:
If you are thinking about getting a Car Wrap and you live in Boca Raton then we are definitely the shop for you to use. We have many years of experience Wrapping all types of vehicles, personal & commercial. Their are tons of choices when it comes to getting your car wrapped, and we can help you make the right decision. If you are just tired & bored of the color of your automobile then we can do a complete color change wrap. Pretty much any color you want we can get and install for you. You can also choose a matte option if that's your style. You can also do a chrome wrap as well. The more creative you are the more possibilities their are. You can do a Full Wrap, Partial Wrap, Hood Wrap, Roof Wrap, or any part of the vehicle you want. We will handle everything involved from start to finish. We have a skilled team here to help you get your Car Wrapped. Once you pick the wrap you want, we will get started right away. If there is any design you want incorporated in the wrap we will have our Graphic Designer whip something up and send you the proof for your approval. We will never print anything without your signed signature and approval. Once all the preliminary work is done we will have our team of installers start to apply the wrap to your vehicle. Once finished you will be notified to come in and inspect the finished product.
Whether for personal reasons or business purposes, we are here to help you pick your dream wrap.
Come stop by our shop and see why we are the best Car Wraps Boca Raton Shop in town.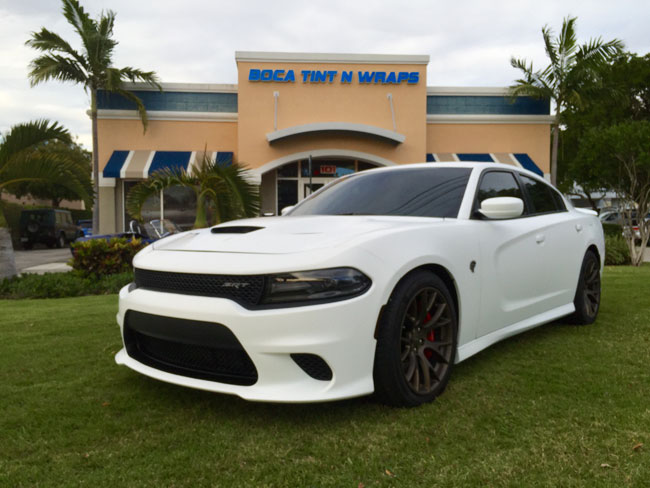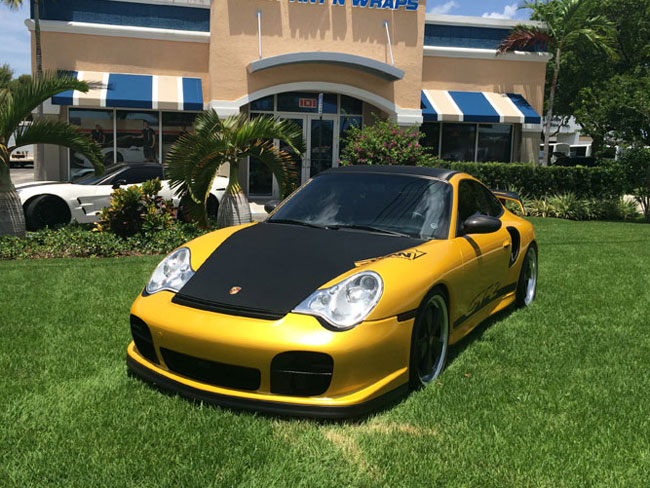 If you are interested in our
Custom Car Wraps in Boca Raton
please give us a call @ 561 372-9921 or fill out the
contact form
.