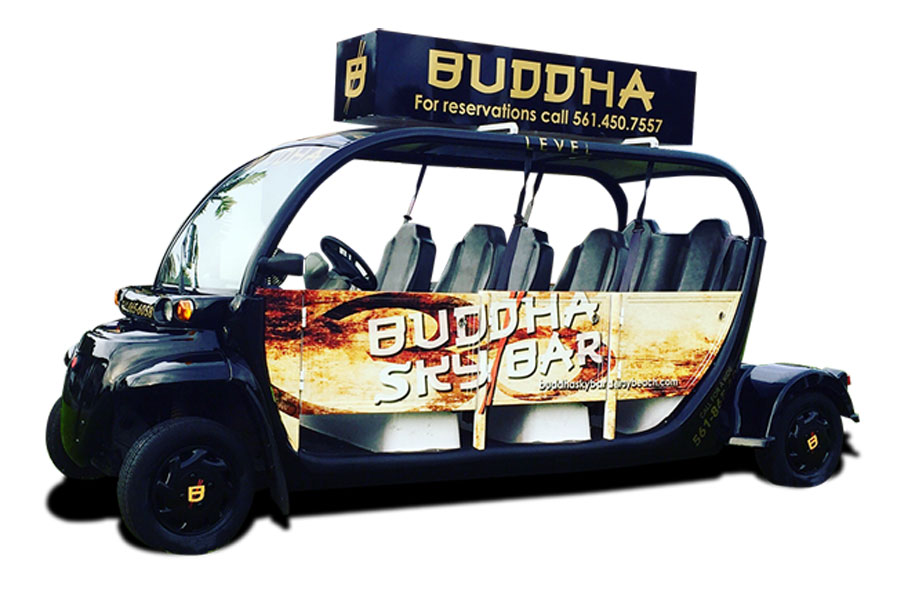 Commercial Vehicle Wraps are something that you see every day on the road. When you see the whole side panel, hood, or rear of a Car or Truck or Van covered with business information, that is a Commercial Vehicle Wrap. Most of the time companies will use their fleet of vehicles to do this form of marketing. It is by far the most bang for your buck when it comes to advertising. Thee is no other form of marketing that gets thousands of impressions or views per day for a one time installation fee. Your basically creating a rolling billboard that can be seen by everyone on the road. This is especially useful when driving in highly populated areas. With Commercial Vehicle Wraps you are not targeting a specific audience, you are targeting EVERYONE! Morning, day, & night, you will be promoting your business. Whether you are driving to the store, driving to your office, stuck in rush hour traffic, idling your way through a shopping plaza, even when you are pulling into your driveway, and best of all when your at a stop light, you will be advertising. This is how powerful Commercial Vehicle Wraps can be.
Commercial Vehicle Wraps must be installed by professionals. You do not want some amateur installer working on your commercial vehicle. There are so many dynamics that are involved in the process that it is very easy to mess the whole thing up. Our staff of highly trained installers will be sure to do a perfect job the first time so that you are 1000% satisfied with the service.
Commercial Vehicle Wraps can transform your vehicle into a portable advertising machine that never stops going. This is the most cost effective form of advertising because it will be seen thousands of times per day, and you only have to pay one time instead of per impression. When you wrap your vehicle for advertising purposes, you will now be marketing in the morning, day, & night. Whether you are driving to work, driving to the store, driving in rush hour, pulling into a shopping plaza, pulling into your driveway, and even when your at a stop light, you will be advertising. This is how powerful commercial vehicle wraps are.
See our Commercial Vehicle Wraps Gallery for some of our work.
See more about Wrap Advertising here – http://en.wikipedia.org/wiki/Car_wrap
Benefits Of Commercial Vehicle Wraps:
Protects your OEM (original equipment mfr) paint
Average of 1.3 million impressions per month
Most effective form of outdoor advertising
Increases Brand Recognition
Seen by all economic & income levels
Target all ages and ethnicity's
Reaches all backgrounds & professions
Types of Commercial Vehicles That Can Be Wrapped:
Cars
Vans
Trucks
R.V's
Pick Up's
Semi's
Buses
If you are interested in our Commercial Vehicle Wraps Services please give us a call @ 561 372-9921 or fill out the contact form.