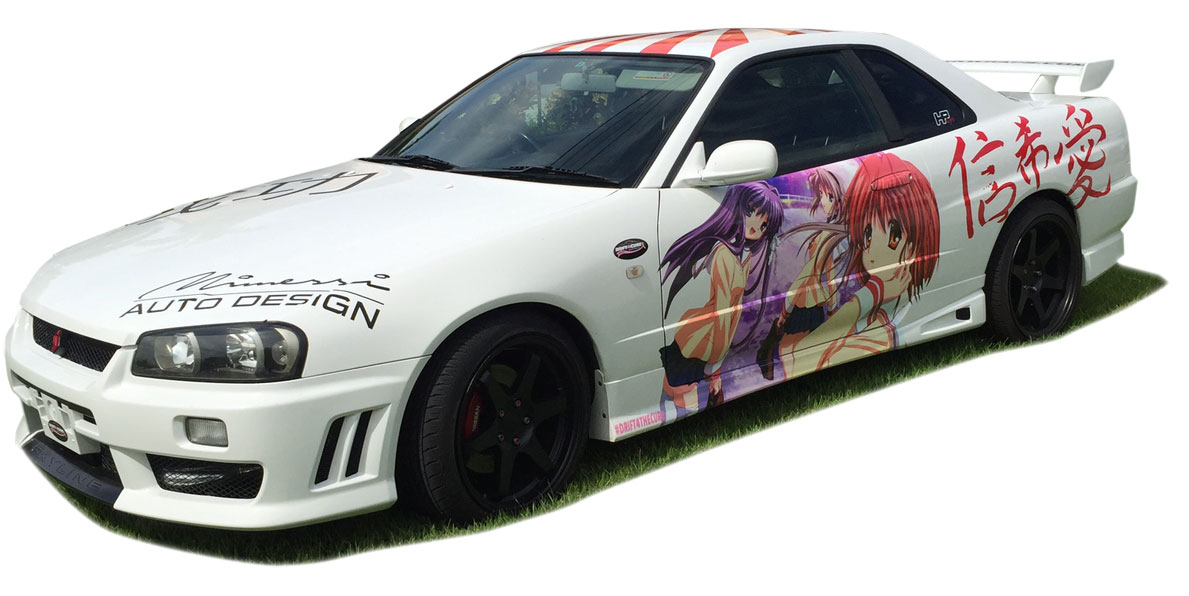 Car Graphics & Design is definitely the best way to customize and personalize your vehicle.Whatever you can think of can be done. We have a very talented Graphic Designer here to help you out with creating the design for your automobile. When you come into the shop you can sit down with our designer and tell him exactly what you are looking for. We have everything needed in-house to create, print, laminate, cut, and install the graphics on your car. Our state of the art machines will turn your dream into a reality. Between the designer and installers there is more then 30 years of experience, whatever you are looking for we can do.
If you have a idea just tell us what it is and we will get to work. We will send you updates of your creation and nothing will be printed without your approval. If you don't know what you want then let us give you some ideas. Whatever you want when it comes to Car Graphics & Design we can do for you. Between our designers and your initial input we can come up with something that will knock your socks off.
Here Are Just A Few Things We Can Do:
Custom License Plate Text & Graphics
Custom Hood Text, Graphics, & Stripes
Custom Windshield Text & Graphics
Custom Side Panel Text & Graphics
Custom Rear Window Text & Graphics
Custom Bumper Text & Graphics
Custom Body Accents
Custom Tailgate Text & Graphics
Custom Wing Text & Graphics
Custom Spoiler Text & Graphics
Types Of Car Graphics:
Text
Logos
Banners
Decals
Stickers
Racing Stripes
Carbon Fiber Vinyl
Where we can install the Graphics:
Body
Hood
Spoiler
Windshield & Rear Window
Bumper
Tail gate
Side panel
If you are interested in our
Car Graphics & Design
 Services please give us a call @ 561 372-9921 or fill out the
contact form
.